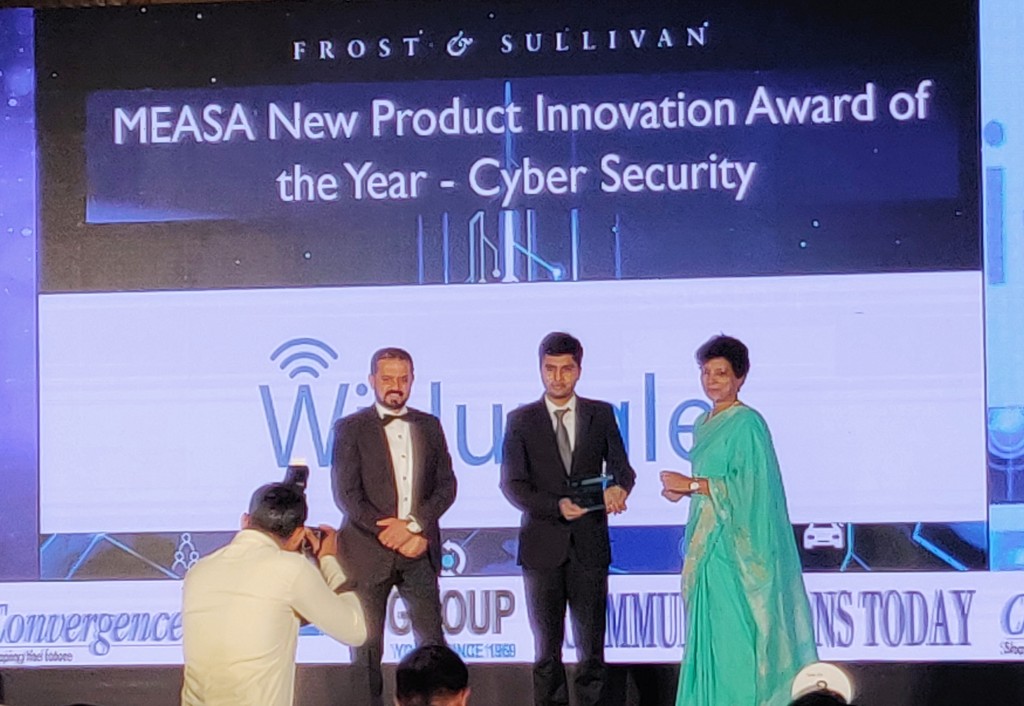 Co-Founder & CEO, Karmesh Gupta Receiving Award
In the 17th edition, Frost & Sullivan's India ICT awards 2019 recognized leaders in ICT industry who have pushed the boundaries of excellence and achieved landmarks to deliver business outcomes using Digital and Disruptive technologies.
The award ceremony held at Le-Meridian New Delhi on June 20, 2019 presented 41 awards under three major categories – Enterprise Infrastructure, Emerging Services, and Enterprise Telecom Services.
Frost & Sullivan's rigorous measurement-based methodology and parameters to select the award recipients represent the best-in-class. The assessment process involved participation from industry experts and renowned personalities from the Indian ICT sector as the jury. The independent panel of judges and senior Frost & Sullivan spokespersons deliberated on the findings from the Frost & Sullivan analyst teams and finalized the winners.
To learn about the esteemed jury panel for the Frost & Sullivan India ICT Awards 2019, please click here.
WiJungle with its innovation and global prominence became the youngest recipient of India ICT awards and won the 'MEASA New Product Innovation Award Of The Year 2019 – Cyber Security'.
[MEASA:  Middle-East Africa South-Asia]


Addressing the delegates, Karmesh said – 'We are very young in the market and certainly didn't expect to receive a recognition of such high prestige'. He expressed his gratitude to Jury members and Frost & Sullivan for the same. He further dedicated the award to the team, partners and esteemed customers across 25+ countries worldwide.
To check the complete list of recipients of 2019 India ICT Awards, click here.