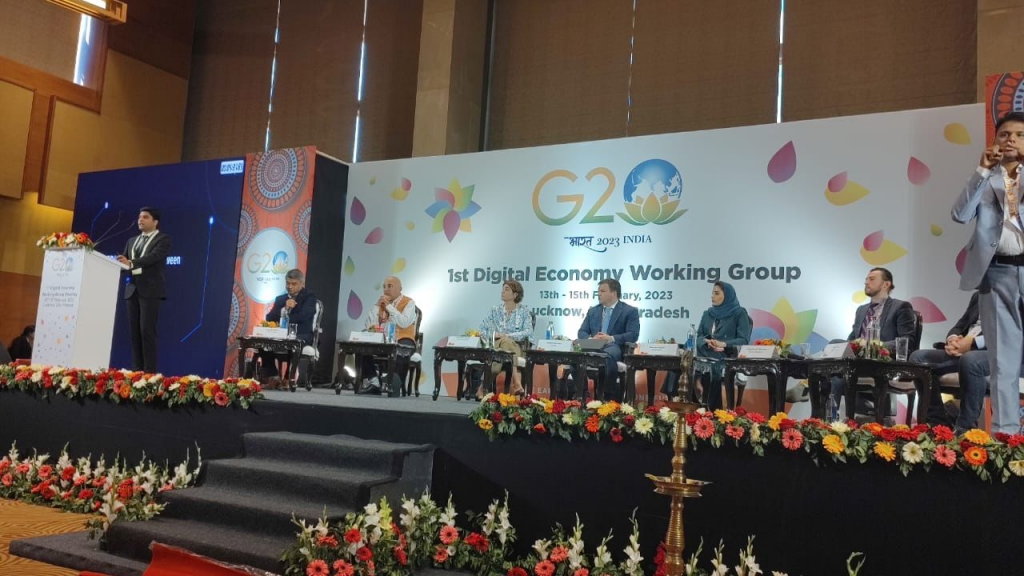 WiJungle, a Unified Cyber Security Platform cybersecurity startup, had the privilege of presenting at the inaugural meeting of the G20 Digital Economy Working Group in Lucknow from February 13 to 15, 2023. WiJungle presentation showcased innovative solutions and insights into securing the digital landscape, reflecting the vital role of cybersecurity in the global digital economy. 
WiJungle's engagement at this esteemed forum underscores its commitment to shaping the digital future through cutting-edge technology and strategies. Participation in the G20 meeting reaffirms the position as an industry leader in fortifying digital ecosystems, reinforcing the importance of robust cybersecurity in an interconnected world. WiJungle's presence exemplifies the critical role of startups in advancing global digital security. 
Media Link: Financial Express, India Stack Global,  Ministry of Information and Broadcasting, GOI, India Stack Global.